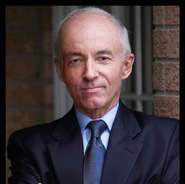 Stephen White
Executive Coach, Career Coach, and HR Consultant
Stephen is an experienced Human Resources professional and Career and Executive Coach with over forty years experience in both the public and private sectors.
Prior to starting Competitive Edge Coaching in 2015, he worked for Scotiabank and was responsible for the design, development and implementation of the Bank's Occupational Health and Safety Program. In that role he spearheaded the design of the Bank's policy development function, as well as coordinated regulatory reporting for the Bank with various authorities.
Prior to joining Scotiabank, Stephen worked in various generalist and specialist roles across a variety of organizations where he was responsible for recruitment and talent management, employee/labour relations, compensation, succession planning, benefits and HRIS.
After leaving Scotiabank he started his own company providing Career and Executive Coaching to a variety of individuals and organizations. In addition to being a frequent guest speaker at many professional association events, Stephen has taught previously at McMaster and Algoma Universities, and is currently a Partial Load Professor in the Pilon School of Business at Sheridan College in Mississauga.
In addition to Masters degrees in Public Administration and Industrial Relations, Stephen holds the CHRL designation through the Human Resources Professionals Association of Ontario.
He completed his coaching training through the College of Executive Coaching in California, and was awarded the ACC designation by the International Coaching Federation.  In August 2021 he attained the Professional Certified Coaching designation ("PCC").